Ahsoka, Padme, Elsa, Mina, Elissa... got a few projects on the make or make over
Ahsoka is testing my patience in 3D modelling and working with latex again. But on the upside it turns out I can stretch higher density leather! It just takes the perfect temperature of water for the molding part. Yay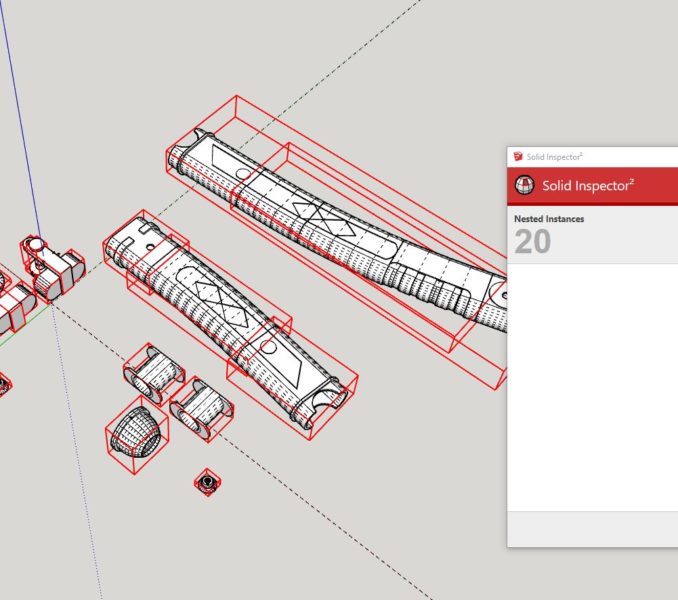 I need to now orient all the pieces- cura should be okay to test for errors as well. And then I need to get the gcode and retest my printer. I need to make the hooks for her belt pieces so that can be the first test.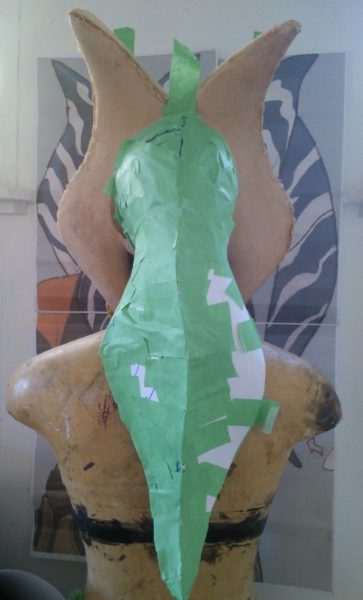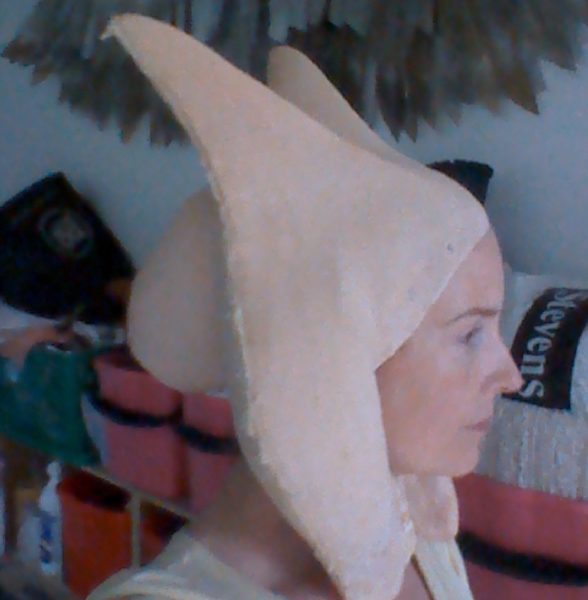 I need to take dremel to seams (the felt bit works very well on latex) but the back lekku is at least ready to be coated and stuffed. But I am not sure I like what I have made so there may be a bit of a tour of options.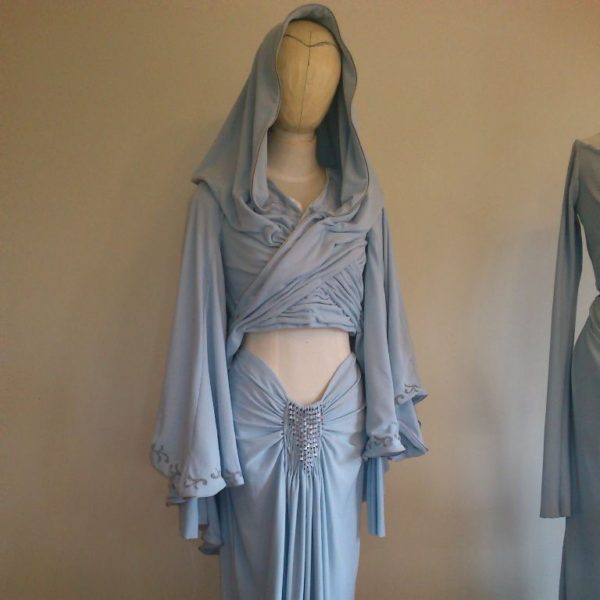 And padme. Dress of much fabric. And stamping. And specifically placed wrinkles.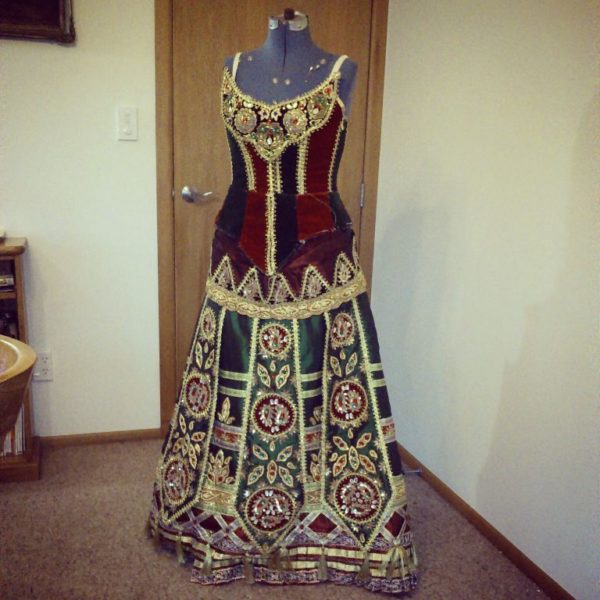 There is 30 rows of stitching holding the ribbon down. I did it by hand originally but decided to add a strength lining and figured it would be good to machine sew for stability.
That bodice is in two parts yes, this is a quick change costume on stage
I'm trying to get the hem to play nicely but I need even more net and more horsehair braid. maybe even some boning.