Due to blind box buying, I have a few double ups for sale.
TFA - sold as blind box, but actually labeled on outside of box.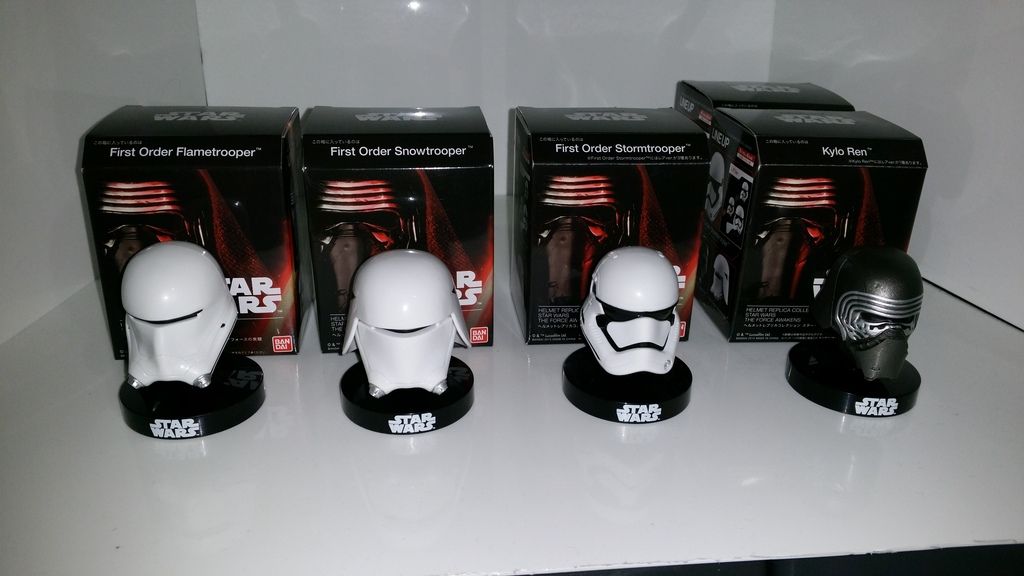 2
1 x Kylo Ren
1 x FO Stormtrooper
1 x FO Snowtrooper
SOLD
1 x FO Flametrooper
SOLD
$14 each
The Stormtrooper &
one of
the Kylo's have been opened - there are limited editions of these & I had to check. The others are unopened.
OT - true blind boxes
Series 1
1 x Tie Pilot
SOLD
3
2 x Stormtrooper
Series 2
1 x Snowtrooper
SOLD
$13 each
These have all been opened, only so I could see what was inside.
Also:
Series 2
1 x Clone Trooper phase 1
SOLD
1 x Clone Trooper phase 2
SOLD
$12 each
These have been opened and set up so I could have look. Selling because I am trying to limit my collection. I'll get a pic up soon.
Pick up in Auckland. Happy to ship at buyers cost.
PM me for more info.
Last edited by
Eng76
on Sat May 28, 2016 9:45 pm, edited 2 times in total.